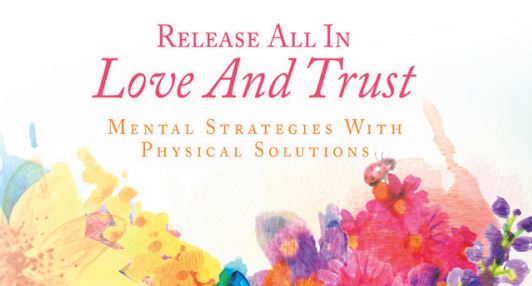 About the Author
As a former classroom educator, Haven's life was spiraling out of control along with her waistline. Through weight lost experiences she learned to Release her weight instead. As a Master Life Coach her goals and desires are the same for you. To be able to Release, re surge and navigate the demands of life.
About the Book: Release All In Love And Trust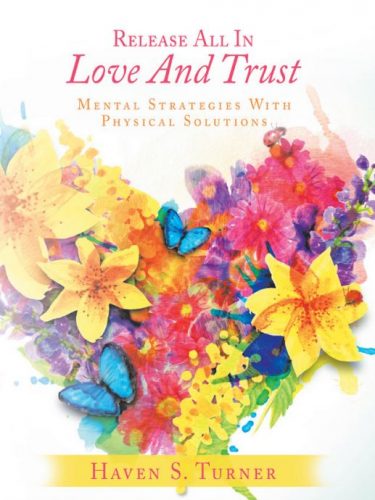 Enough Was Enough. We've all been there, our wobbly nerves, and shaky dance to the dressing room. While this process should not be daunting, it is! You are holding on to garments that may or may not lay on your curves in the manner to which you desire. Thoughts of hope emerge from the recesses of your nervous, yet beautiful mind. The moment of truth feels heavy, about as light as a boulder, yet it is a task that you endure over and over again. Yes! I do mean endure! Garment after garment, dress after dress. Each piece of denied clothing feeling more like a rejection to our soul rather than body.
One of my most memorable, pre-weight Release moments I can recall was attempting to try on a unique dress in a major department store. My eyes and heart feigned for the dress, however, I felt on my body, it would be taking a chance. As I began to slip the garment over my head and down to my shoulders, well, that's about as far as the dress was received on my then frame. Let me get to where enough was enough, in the midst of my dressing room defeat, I had to remove the dress. What do you know? The beautiful garb would not go up nor down-STUCK! What feelings of frustration and rejection-AGAIN! After clamoring for help, aka, my mother to the rescue, the dress felt like it had to be extracted, like a wisdom tooth, from my body. This experience was one too much. The pangs of my mind, soul, and body cried out to be Released.
Qn 1: Can you tell us more about your book What is it about?
For many years, obesity was a place, I called home, it wasn't that I loved this home or that it was a safe haven to live and visit, however it was home. Emotional eating and a lack of self-love was a lifestyle, and since my eating habits reflected my lifestyle I had to let go of all the felonious notions I harbored.
I cannot recall where I heard the term "what you lose, you will find", however those words of wisdom were like adhesive to my soul. Here's an analogy that allowed me to make a shifting connection. Do you remember the "lost and found", consider it's purpose? One of the intentions or purpose of a lost and found is to provide a space, to help one, recover items that may have been left, misplaced, or found by another individual. A lost and found is a supposed drop-off setting, should you stumble upon someone else's valuables. Not only is the lost and found for you to drop off lost items, it is also a place for those who lost something to seek.
Here is where we can get into trouble, and not trouble with eating unhealthy food that can lead to being overweight. You may consistently be accessing the lost and found within your life, yes, YOUR LIFE! Before you head over to the lost and found with your life, please take a moment to consider what you believed you lost, and most importantly if it needs to be found. Here's the thing, worry, doubt, shame, fear, unworthiness, non-supportive friends and family, need to remain lost. The critical step in this lost and found piece is YOU. You, my dear friend, have to mentally Release that which was "lost".
Qn 2: Who do you think would be interested in this book, is it directed at any particular market?
Self-help, weight release, women 30-45 years old, fitness, yoga, spirituality, inspiration
Qn 3: Out of all the books in the world, and all the authors, which are your favourite and why?
Mildred D. Taylor, when I was in elementary and middle school, I read ALL her books, her ability to grasp the southern culture and tell historical fiction through the lens of an adolescent girl always kept my attention. BeBe Moore Campbell, who is resting in peace and power wrote a wonderful book titled Sweet Summer that changed my life dramatically. The connections in Sweet Summer were eerily close to my real life, reading that book allowed me to have a sense of connection. Last but not least Omar Tyree and HIS TIMELESS NOVEL Fly Girl. Here is a cool fun fact, I had the privilege to tell Omar Tyree that he and his book were in my Top Fave Five Books, he's sweet and personable. It explains why he has been able to remain relevant through the decades. Fly Girl is a book that EVERY black girl and lady has to read.
Qn 4: What guidance would you offer to someone new, or trying to enhance their writing?
Practice makes perfect so you should schedule for your personality! When you become an author you realize your love of instant gratification (wink), you know, along the lines of something for nothing. We all know how fast our books got written from those methods. With that being said you have to write every day in order to practice and flex your writing muscles. Consider writing the gym and think of all the gym lovers you observe and know. So is the same for writing, you have to get in the writing gym in order to experience the results. Here's what's cool, you can schedule for your personality. Meaning, select a time of day when you are the calmest and available to your own thoughts. Here's what else is cool, baby steps, you can start off by writing 5-10 minutes a day simply journaling your thoughts and then increase your writing time as the weeks progress. One last tip, don't go it alone, YOU HAVE TO READ ABOUT WRITING. Yes, you are a fantastic writer however in my Shonda Rhimes voice "no one knows everything", (another aha moment for me by the way). Just as you unlock writing secrets within your soul, as your pen hits the pad, so does the next author, and it's from this space that a writer will divulge their soul and writing secrets. Reading about writing allows you to release your fears and replace them with truths. This is essential because writer's block and discouragement maybe own your path however with certain truths in place you will not become stagnant and stifled.